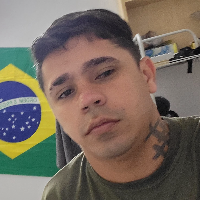 João Victor V.
Newtown, Co. Condado de Dublin, Irlanda
Joined: 20 November 2022
Last Login: 21 November 2022
| | |
| --- | --- |
| Tasks Posted | 0 |
| Tasks Completed | 0 |
| ID Verifications | |
João Victor is available for work.
About João Victor
Hello, my name is Victor, I just arrived in Dublin from Brazil and I am very happy to be able to help you with furniture assembly, maintenance, cleaning. What can I do to make you happy? I install curtains, pictures, TVs and much more. I help with changes and much more. Big hug and I will always be grateful to be able to help you..
Skills
Education: Superior
Languages: Português e um pouco de inglês Inglés
Work: Montador de móveis e vidros
Transportation: Bicycle