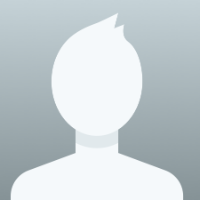 Zak N.
Dublin
Joined: 12 June 2020
Last Login: 8 April 2023
| | |
| --- | --- |
| Tasks Posted | 0 |
| Tasks Completed | 223 |
| Rating | (41) |
| ID Verifications | |
Zak is available for work.
About Zak
25 + years in cabinet making / carpentry both in workshop and on site. Will do all job types. For all the jobs around the house that just never get done. Whether it's hanging a door to even a dog run for your beloved pet. Or things just need a lick of paint to freshen them up. There is no job to big or to small for us. Thinking about getting a new kitchen or wardrobe? But not sure what layout is best for you. We also offer a CAD design consultation. Ensuring you are getting what you have always wanted from a new kitchen.
Skills
Education: Not added
Languages: English
Work: Carpentry kitchen fitting Kitchen design Handyman flat pack furniture assembly Cabinet Maker
Transportation: Car
Tasks Completed (223)
Chest of drawer assembly - Jun 2023
Hang a 65inch and 42inch on plasterboard TV wall - May 2023
Drill a mirror cabinet on the wall of the bathroom - May 2023
Property Maintenance (removal costs separate) - May 2023
Install kitchen appliances - May 2023
Hanging Mirror and fixing almirah door - May 2023
Hang new tv bracket - May 2023
Built in alcove units, both sides of fireplace - May 2023
Remove and replace a kitchen extractor unit - May 2023
Just fix my TV on the wall - May 2023
Trapdoor to attic unhinged - May 2023
Fix a broken flush handle - May 2023
Hang a 55inch tv on the wall - Apr 2023
3 ikea units to put together - May 2023
Put cupboard door on integrated dishwasher - Apr 2023
Light Fixtures - Apr 2023
Remove cabinets from walls and take them away - Apr 2023
Hang kitchen door back on unit. - Apr 2023
Re silicon bath Palmerstown D20 - Apr 2023
Assemble a bed - Apr 2023
Assembled bunk bed - Apr 2023
Painting (and flooring) - Apr 2023
door handles - Apr 2023
Connect a dishwasher - Apr 2023
Assemble IKEA PAX Wardrobe - Apr 2023
Build IKEA sofa - Apr 2023
Hang bedroom door - Mar 2023
Dismantle a built-in bunkbed and take up carpets - Mar 2023
Fix sliding door of wardrobe - Mar 2023
Reassemble bespoke cabinet - Mar 2023
3 small electrical issues - Mar 2023
Section of new drywall into hole in wall - Mar 2023
Saggy door and leaking drainage pipe in attic - Mar 2023
sliding door stuck - Feb 2023
Leak in bathroom - Mar 2023
Hangs up a mirror and assemble cabinets - Feb 2023
King Size Bed assembly - Feb 2023
Plumb in new kitchen sink - Feb 2023
Replace some skirting boards - Feb 2023
hang on curtains and replace a bathroom tap - Feb 2023
install IKEA curtain tracks - Feb 2023
IKEA furniture assamble - Feb 2023
Assemble 2 Ikea Wardrobes - Feb 2023
Assemble an Aldi baby changing unit - Feb 2023
finish jobs in bathroom - Feb 2023
panelling on a reception dest - Jan 2023
Hang pictures - Jan 2023
Hang 65inch TV on a full motion bracket. - Jan 2023
assemble a bed - Jan 2023
HANG 3 X CURTAIN POLES - Jan 2023
mount wooden protective frame to Georgian windows - Jan 2023
Replace light fitting - Jan 2023
I need to replace a door with a new one. - Jan 2023
Laminate flooring to be laid. - Dec 2022
Assembly of 2 Casio Wardrobes + on office desk - Dec 2022
3 x ikea items. - Dec 2022
Hang blinds and curtain poles - Dec 2022
A Few Small Jobs in Lucan - Dec 2022
Kitchen removal and disposal - Dec 2022
Assemble a cot bed for a nursery - Dec 2022
Cctv installation - Dec 2022
Wire 3 ceiling lights - Nov 2022
hang 4 shelves in office - Nov 2022
electrical oven switch replacement - Nov 2022
Shelves for wardrobe - Nov 2022
Making a unit look built in - Nov 2022
Buzz noice from electric socket - Nov 2022
Fixing a shower head - Nov 2022
Assemble multiple things - Nov 2022
Ikea furniture assembly - Oct 2022
Hang bedroom doors - Nov 2022
hang shelving in 2 rooms - Oct 2022
Replace Gas hob with Electrical Hob - Nov 2022
Supply and fit kitchen cupboards - Oct 2022
Install Shower Door - Oct 2022
Assemble pax wardrobe - Oct 2022
Put shelf/platform into kitchen unit - Oct 2022
Assemble IKEA furniture - Oct 2022
Hang mirror and Shelf - Oct 2022
Assemble a ikea Flekke day bed - Oct 2022
Assembly of wardrobe - Sep 2022
Finish IKEA kitchen island - Sep 2022
IKEA Kitchen Assembly - Sep 2022
Assemble ikea furniture - Sep 2022
Remove top kitchen counter and fit new one. - Sep 2022
Fitting flush ceiling light - Sep 2022
Assemble an ikea wardrobe and hang a mirror - Sep 2022
Assemble barbecue; fix hinges on cupboard - Sep 2022
Take down and put up 2 interior doors - Aug 2022
Electrician needed - Aug 2022
Change of outide light, hang post box etc - Aug 2022
Handyman to do bathroom repairs - Aug 2022
Hinge on washing machine cover door - Aug 2022
Small house jobs - Aug 2022
Fix step, toilet seat, blind, door - Aug 2022
Shed building - Aug 2022
3 floating wall boxes - installation quote - Jul 2022
Build flat pack chest of drawers - Jul 2022
Tv mounting, light installation - Jul 2022
Carpenter / Handyman needed - Aug 2022
Tiling & plastering - Jul 2022
Transport Fridge - Jul 2022
Click/coll IKEA Carrickmines to east wall - Jul 2022
Wooden floor laid in closet - May 2022
Garden shed clean up - May 2022
fence removal ASAP - May 2022
Safe box fitting - May 2022
Removal of self-closing door mechanisms - May 2022
Hanging mirrors/picturss - May 2022
Home Repairs Deansgrange - May 2022
Frames on the wall - May 2022
TV Wall Bracket - May 2022
Install Fence Panels - Apr 2022
Handy man for apartment work - Apr 2022
Handyman wanted - Apr 2022
Custom storage units - Apr 2022
Laminate floors uninstall - Apr 2022
Hole in brick wall for kitchen exhaust fan - Apr 2022
Installation of integrated kitchen extractor fan - Mar 2022
Safety measures installation - Mar 2022
Tv mounting - Mar 2022
Cooker hood installation - Mar 2022
Put up new fence & garden sidedoor + frame - Feb 2022
Alcove floating shelves - Mar 2022
Electric socket installation - Feb 2022
Hanging mirrors and shelves - Feb 2022
Mount Two TVs - Feb 2022
TV Wall mounting - Feb 2022
Replace damaged floor boards - Feb 2022
Wine Fridge Installation - Feb 2022
IKEA Furniture Assembly - Feb 2022
Dishwasher falling forward out of cabinet - Jan 2022
Tv mount hang up - Jan 2022
Maintenance - Jan 2022
Toilet flush broken - Jan 2022
3 small jobs - Jan 2022
Small outdoor enclosure - Jan 2022
fencing in rear garden & frame - Mar 2022
Radiator cover fitting - Jan 2022
ASSEMBLE OF CHEST DRAWERS - Jan 2022
Wine rack reduction - Jan 2022
Fix sliding glass doors in a kitchen - Jan 2022
Indoor Bike assembly - Jan 2022
Hang 6x ikea floating sheves on masonary wall - Jan 2022
Need handyman with Electrical Knowledge - Jan 2022
Stud partition walls - Dublin 8 - Jan 2022
Floating shelves - Jan 2022
Assemble a bed - Dec 2021
Put up a light fixture (ceiling lampshade) - Dec 2021
Kitchen counter & cupboard installation - Dec 2021
Flatpack assembly - Dec 2021
Handyman needed to install IKEA pendant light - Dec 2021
View products in warehouse, photo report - Dec 2021
Replacement of a shower head - Dec 2021
Buzzing lightswitch sound - Dec 2021
Laminate floor repair - Nov 2021
Re-fit skirting board and flooring around hearth - Nov 2021
Bedroom drawers - Nov 2021
Fridge Removal - Nov 2021
Various jobs to sell house - Nov 2021
Adjust door length - Nov 2021
Plasterer to fix area after intercom installed - Nov 2021
IKEA wall cabinet mounting - Nov 2021
mount a tv & a painting - Nov 2021
Window seal fix - Nov 2021
Ikea Kitchen Build and Fit to wall - Nov 2021
Fixing hinges - Oct 2021
Hang pole city centre - Oct 2021
Kitchen carpentry - Oct 2021
IKEA build + Hanging - Oct 2021
Carpenter needed - Oct 2021
Fit bath panel and loosen shower tap - Oct 2021
Hanging 5 Roman blinds - Oct 2021
Kitchen refurb - Oct 2021
Wardrobe door - Sep 2021
Assembly furniture - Sep 2021
Handyman job needed at home - Sep 2021
Removal of fitted sliding wardrobe from Dublin 2. - Sep 2021
Placement of scotia beading - Sep 2021
Pergola assembly and installation - Sep 2021
FIXING EXTRACTOR FAN, BROKEN WINDOWS HANDLES - Sep 2021
Handyman required - Sep 2021
Build an ikea sofa bed and hang TVs - Sep 2021
Shelving at either side of fireplace - Sep 2021
Kitchen breakfast bar - Aug 2021
Install new curtain rail - Aug 2021
reassemble a Ladder shelf - Aug 2021
Fixing fence - Jul 2021
Assemble Barbecue - Jul 2021
Hanging a canvas painting - Jul 2021
Fit integrated fridge freezer - Jul 2021
Handyman Jobs - Jun 2021
Loose wooden panels under bed - Apr 2021
Assemble bookcase and rehang cabinet door - Apr 2021
Under Stairs Toilet - Apr 2021
handymen to fitted my tv stand - Apr 2021
Carpenter required install skirting & door - Nov 2020
Built and repair work in kitchen - Oct 2020
Replacing a toilet seat - Oct 2020
A toilet flush valve / light fitting replacement - Oct 2020
Wall lights change - Sep 2020
A light fixture fitted - Sep 2020
Flat pack shelves and coffee table repair - Sep 2020
Handy Man to move a storage garden container - Sep 2020
Hanging curtain rails, pictures, shelves - Sep 2020
Light construction work - Sep 2020
Ikea Furniture Assembly - Sep 2020
Replace 4 ceiling lights - Aug 2020
Dismantle and move a built in wardrobe - Aug 2020
Home Repairs - Aug 2020
Assemble 2 ikea small computer desks - Aug 2020
Picture Hanging - Aug 2020
Broken drawer and blind holder - Aug 2020
Blind fitting and tap fix - Aug 2020
Reattach dishwasher door - Aug 2020
32 inches television to be mount on a wall - Aug 2020
House refurbishment - Aug 2020
Curtain pole - Aug 2020
handyman required - Aug 2020
Fix a wardrobe door - Jul 2020
hanging a door and skirting - Jul 2020
Construct a fuse box cabinet - Jul 2020
Handyman jobs - Jul 2020