Get free quotes from recommended Carpenters in your area
Hiring a local Carpenter is fast and easy on TaskMatch. We have recommended Carpenters, Joiners & Cabinet Makers ready for work in your area. From hanging a door, to putting up fencing, to designing a custom shelving unit, we can help you find the best Carpenter nearby. Simply post your carpentry job on TaskMatch to start receiving free quotes in minutes.
Get a free quote now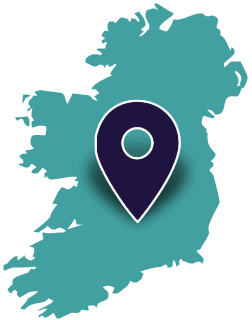 Areas Covered
Hire Carpenters from all across Dublin and Leinster as well as Cork, Galway and Limerick.
Carpenters Near You
I highly recommend Simon for task completion as he has fully and professionally fitted a B&Q kitchen for me, which looks amazing now.
Very happy with the work. Was great to see some 3D drawing prior to work starting. The work was completed on time/budget. We would be happy to recommend Patrick to others.
Jerry was great, very professional. Standard of his work is excellent. Will definitely use him again
I got Zak to do work a unit in our fitted kitchen. He took pains to understand and agree exactly what we wanted done and completed the job with great skill. Highly recommend.
Colm K was very professional, turned up on time and did the job to perfection. Colm was also very patient and obliging. I will definitely use him again and highly recommend him.
We've lots more Carpenters to choose from...
Just tell us what carpentry work you need completed and start receiving free quotes from carpenters in your area.
How it works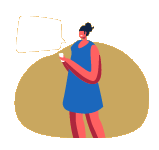 1. Post your task & receive quotes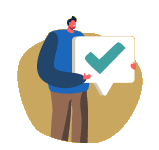 2. Hire the right worker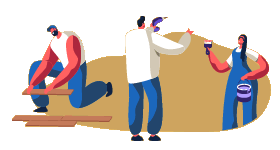 3. Get the job done!
What type of jobs can a Carpenter do?
A Carpenter or 'Chippy' as they like to be known, can help with any carpentry, wood finishing and furniture fitting jobs around the home, office or garden. Things like building a shed, fitting kitchens, installing garden decking to custom furniture builds. Carpenters can also help repair broken and damaged wood fittings as well as finishing wooden furniture. Depending on the type of project, carpentry often requires special tools and even workshops. Most carpenters choose to specialise in a certain area like joinery, furniture design while others might prefer to focus on more "rough carpentry" like structural carpentry, shelving or outdoor fencing.
Recent Carpenter jobs posted
Build a shed
Wall panelling
Laminate floor laying
Replace old floorboards
Herringbone parquet floor
Build outdoor bench / seating area
Fit skirting boards in 2 rooms
Roof and close off my side passage
Need Ikea Wardrobes Assembled
Door getting stuck, shave some off!
Build decking in back garden
Built in shelving units designed / Installed
Under Stairs Storage Unit
Kitchen cabinets need fixings
Repair solid wood dining table
Kids bunkbed to be custom built
Why hire a Carpenter on TaskMatch?
Free Quotes
Tell us what carpentry jobs you need done and get free quotes from our community of Carpenters.
Recommended
Choose from our trusted community of Carpenters who are reviewed by locals just like you.
Transparency
Agree on a price before you start the job. Payments are overseen by TaskMatch for extra peace of mind.
Post A Task Now
Carpenter Rates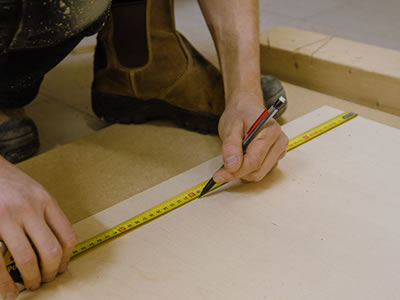 When budgeting for a carpentry project, things to consider include the cost of materials as well as labour hours to complete the project. Carpenters will usually quote for the entire job and can give accurate estimates based on materials, finish and measurements. If the job is more complicated they may quote an hourly rate. Depending on the type of carpentry work rates can be much cheaper then certain specialist carpenters. For example a carpenter who specialises in outdoor decking or fencing may have cheaper rates then a specialist carpenters who might require a workshop for creating bespoke furniture or custom builds. For reference an Carpenter will usually charge a rate between €25 - €45 per hour labour + VAT.
Get free quotes from Carpenters in your area
Carpenter FAQs
How quickly will I get quotes?
Once you have posted your job on TaskMatch you can start receiving quotes from Carpenters straight away! Try to give as much detail about your carpentry needs as possible. This way our Taskers won't need to ask you too many questions about the job before they can quote.
Should I hire a carpenter or a cabinet maker?
This really depends on the project. Cabinet makers will tend to have completed training in cabinet making, joinery or furniture design, where they focus on intricate cuts, joinery and material finishing. They may work slower and be more expensive to hire than a general carpenter. For less detailed work, like installing laminate flooring, kitchen fitting or building and fitting a side gate, a good carpenter should be perfectly skilled and have the right tools to carry out a professional job.
How big or small can the carpentry job be?
On TaskMatch no carpentry job is too big or too small. We've small repair jobs for €50 to cabinets making jobs for €2,000 posted on the site daily. Reach out to our Taskers and see how happy they are to help.
How do I know if the Carpenter will be good?
When hiring a carpenter you'll be looking to get the done right, first time, by a skilled craftsperson. We advise that you ask our Taskers as many questions as you need to in order to feel comfortable with their ability. Questions like "how many years experience do you have?", "Have you done any training?" and "have you photos of a similar job?". On TaskMatch you can view each Tasker's profile to see what type of work they have completed as well as reading reviews from other customers.