Get free quotes from trusted Electricians in your area
Hire an Electrician from TaskMatch's pool of electrical professionals and contractors in your area. Find professional and certified electricians to help with any electrical jobs from installations, to repair work, to rewires. Get quotes for electrical work fast and free. Simply tell us what you need done and let our Electricians send you quotes. There's no obligation to hire.
Get a free quote now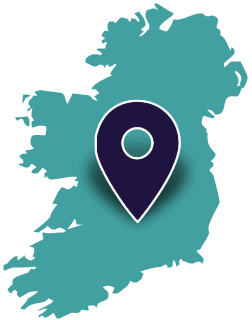 Areas Covered
We have Electricians available from the Dublin and Leinster areas, as well as Cork, Galway and Limerick.
Electricians Near You
Great job and very friendly
I had a TV hung on a bedroom wall and the job was done by a very Professional and friendly man. Would highly recommend.
Gabriel arrived on time to replace switch. I had also bought the wrong replacement switch & Gabriel changed it for correct one. We are happy with what he did.
Thomas did the job quickly and efficiently. I could not have been more pleased.. Highly recommend him.
We've lots more Electricians to choose from...
Just tell us what electrical work you need done and start receiving free quotes from local electricians.
How it works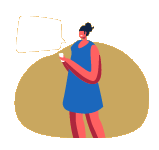 1. Post your task & receive quotes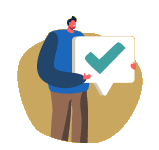 2. Hire the right worker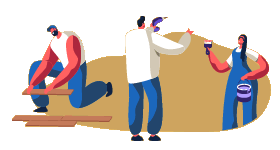 3. Get the job done!
What type of jobs can an Electrician do?
Electricians or "Sparkys" as they are often called, can help with any Electrical jobs around the home or office. Hire an Electrician to help with jobs like fitting new electrical sockets, to finding a fault with a tripping fuse, to wiring an entire building. Some electrical work like setting up a new TV system can be done by a handyman, there are certain jobs like rewiring of houses that must be completed by certified Electricians.
Recent Electrician jobs posted
Replace a light fitting
Add a new socket
Replace LED bulbs
Fix tripping fuse
Hang a TV
Install Electric Cooker
Install a new security light
Install a video doorbell
New light switch
Put in USB sockets
Under counter lighting
Garden Socket
Wire Surround Sound System
Hang a bathroom cabinet with a light
Fix a lamp
Why hire an Electrician on TaskMatch?
Free Quotes
Tell us what electrical work you need done and get free quotes from our community of Electricians.
Trusted
Read customer reviews from locals like you before you hire the best Electrician for your job.
Transparency
Prices are agreed before the work starts and payments are overseen by TaskMatch for extra peace of mind.
Get a free quote now
Electrician Rates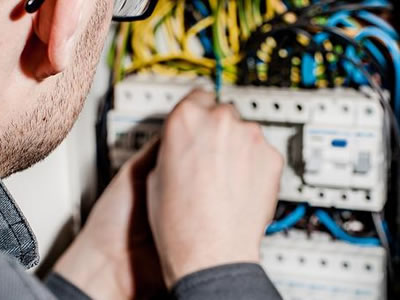 Very few Electrician jobs are the same. When hiring, Electricians may quote for the entire job if it is something like replacing fittings. If the job is more complicated like fault finding they may quote an hourly rate. This is merely down to the fact they are unsure how long the job will take. For reference an Electrician will usually charge a call out fee of between €65 - €120 + VAT and between €60 - €85 per hour labor + VAT. Outside of Dublin, hourly rates range from €60 – €70 per hour plus VAT, parts and required materials.
Get free quotes from Electricians in your area
Electrician FAQs
Is there a call out fee for Electricians?
While most electricians in Ireland will charge a call-out fee, you might be able to save time and money by posting the job on TaskMatch. By providing a full description of the electrical work needed and answering the contracts questions, you may be able to get a job quote free of charge.
Do all electricians in Ireland need to be certified?
For certain electrical work, yes. For safety and maintaining quality standards, certain electrical jobs where health and safety is a concern must be completed by a qualified electrician. A qualified electrician will work to industry best practices. Some electrical work may even be required to be certified by an electrical authority. Some electrical work that poses little to no health and safety risk can be done without the need for a certified Electrician. Find more information about hiring an electrician in Ireland at Safe Electric and the Consumer Commision.
How big or small can the job be?
On TaskMatch no job is too big or too small. We have small repair jobs for €70 to re-wiring jobs for €2,000 posted on the site daily. Reach out to our Taskers and see how happy they are to help.
How quickly will I get quotes?
Once you have posted your job on TaskMatch you can start receiving quotes from Electrician's straight away. Our Taskers are always looking for new jobs to help with and will come back to you with any questions so they can price the job fairly.
How do I know if the Electrician will be good?
We know that people looking for electrical work to be done want it done right, safely, to standard. We advise that you ask our Taskers as many questions as you need to in order to feel comfortable with their ability. Also check each Tasker's reviews to see what other customers thought of their work. For electrical jobs you should ask the electrician about their qualifications and if they are certified to carry out the work.