Get free quotes from recommended Tilers in your area
Hire our professional Tilers across Ireland to help you with any big or small tiling jobs. We have Tilers nearby that can help with Kitchen, Bathroom, Floor and Roof tiling jobs. Get quotes for tiling work fast and free. Just tell us what you need done and let our Tilers send you quotes… without any obligation to hire.
Get a free tiling quote now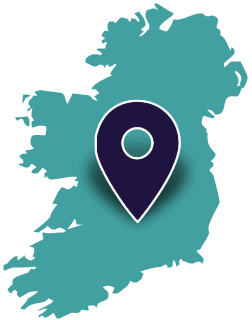 Areas Covered
Hire Tilers in Dublin and all over Leinster, Cork, Galway and Limerick.
Tilers Near You
Really impressed with the tiling work Simon did. Punctual and did a great job.
Patrick was excellent. Very good job, v nice to deal with, and was on time. Would recommend him to anybody.
Great skill, neat finish tiling my porch, highly recommend.
Matt did a great job on our bathroom tiling. Went above and beyond the job we asked for. We will definitely use him and and would highly recommend him.
George was very professional, organized, fast working and we were really pleased with his work! Our wardrobe doors are fixed ! :) 100% recommend him
Thomas completed the job perfectly as per the request and was efficient and skilled in his work.
We've lots more Tilers to choose from...
Just tell us what you need tiled and start receiving free quotes from Tilers in your area.
How it works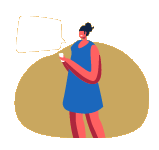 1. Post your task & receive quotes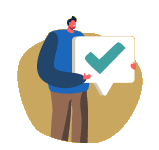 2. Hire the right worker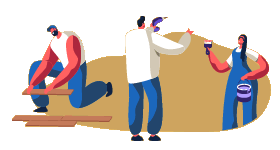 3. Get the job done!
What type of jobs can a Tiler do?
Tiler's will be able to tile wall, floor and roof surfaces around your home or office. Common rooms that a tiler will work in are kitchens and bathrooms as tiling can help keep surfaces safe and easy to maintain. Other areas that often get tiled are floors and roofs. Some tiling jobs may be as small as replacing a broken tile or regrouting stained grouting. These might be completed by a Handyman. For larger tiling jobs and tiling special surfaces you should look to hire an experienced tiler who has the right tools & equipment to complete your job safely and efficiently.
Recent Tiling jobs posted
Replace a cracked tile
Toilet floor tiled
Wall tiles in bathroom
Regrout my tiles
Kitchen floor tiles and splashback
Replace broken tiles
Tiler needed for new house
Ensuite tiling in Dublin
Tiles falling off
Tiles removed
Floor tiler needed
Large tiles to be laid
Kitchen tiling needed
Regrout Tiles in Shower
Tiler needed in Dublin for 1 day
Why hire a Tiler on TaskMatch?
Free Quotes
Tell us what Tiler work you need done and get free quotes from Tilers in your area.
Recommended
Choose from our trusted community of Tilers who are reviewed by locals just like you.
Transparency
Agree on a price before you start the job. Payments are overseen by TaskMatch for extra peace of mind.
Post A Task Now
Tiler Rates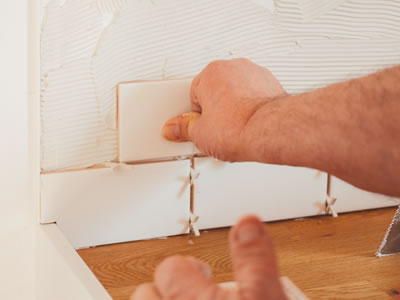 When budgeting for a tiling project, things to consider include the cost of materials as well as labour hours to complete the project. Tilers usually quote for a job by per metre squared. Pricing is usually between €25 - €40 per m2 depending on the type and size of the tiles being laid. For reference a Tiler will usually charge a rate between €25 - €40 per hour labour + VAT. You can always ask what their daily work rate is which should be between €200 - 300.
Get free quotes from Tilers in your area
Tiler FAQs
How do I get the cheapest Tiler?
We recommend you get a few quotes from a few different tilers on TaskMatch. This way you can compare prices and hire a tiler that fits your budget. Depending on what tiles you decide to use, you could save or spend thousands on your tiling project. Natural stone tiles can be very expensive while ceramic tiles can be often purchased at a fraction of the price. To cut down on labour costs you can prepare the surface area for tiling. This might mean removing laminate flooring, kitchen fittings or old wallpaper. It's a good idea to ask the tiler before you prepare the surface what prep work needs to be done.
How quickly will I get quotes?
Once you have posted your job on TaskMatch you can start receiving quotes from Tilers straight away. Our Taskers are always looking for new jobs to help with and will come back to you with any questions so they can price the job fairly.
How big or small can the job be?
On TaskMatch no job is too big or too small. We have small tiling repair jobs for €50 to full bathroom tiling for €2,000 posted on the site daily. Reach out to our Taskers and see how happy they are to help.
How do I know if the Tiler will be good?
We know that people looking to pay for work want it done right, first time, by a skilled Craftsperson. We advise that you ask our Taskers as many questions as you need to in order to feel comfortable with their ability. Taskers reviews offer an extra level of assurance as you can see their work history and performance.